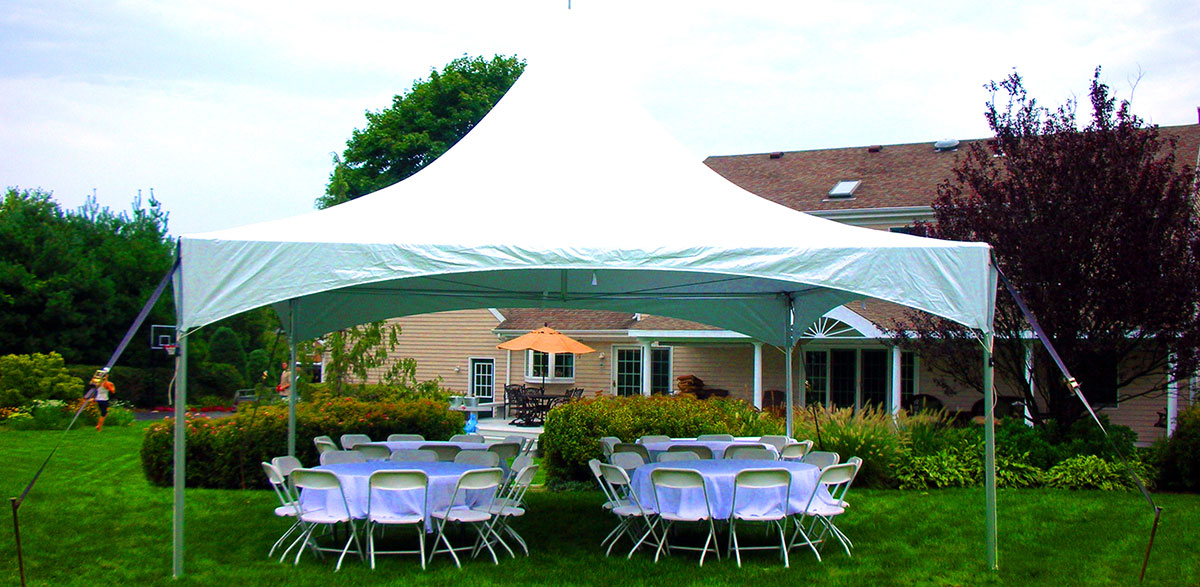 Tent Rental Packages
Call us to get pricing and full details: 631-697-8269
Tent Packages
Setup included in all tent rentals.

All types of tents provide maximum coverage from natures elements while giving your party an elegant look.
---
20×20 Frame tent package:
4-60″ round tables, 1-banquet table, 40-chairs
20×30 Frame tent package:
6-60″ round tables, 2-banquet tables, 60-chairs
20×40 Frame tent package:
8-60″ round tables, 3-banquet tables, 80-chairs
20×50 Frame tent package:
10-60″round tables, 3-banquet tables, 100-chairs
Additional items can be added to each package:
60″ Round Tables
48″ Round Tables
6′ Banquet Table
8′ Banquet Table
Linens
Chairs
Call Us For More Information And Pricing:
631-697-8269
Not Sure Which Tent Is Best Suited For Your Affair?
If you need help selecting a tent or are unsure if you have enough space, we will be happy to come out before hand at no cost to you and survey your property to make sure you have the correct tent for your affair.